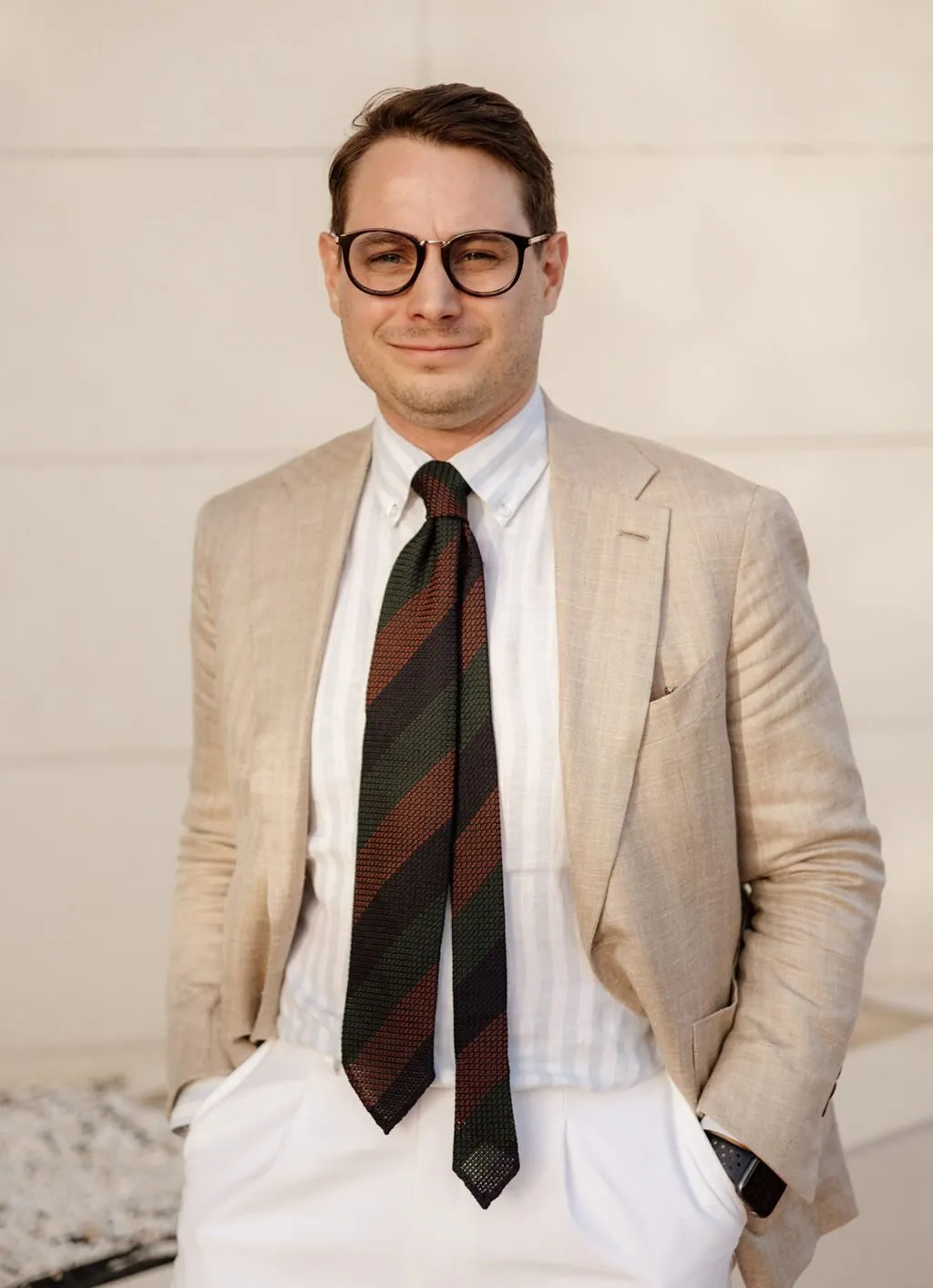 Frédéric
Who are you?
Frédéric Dionisio, associate of the Annecy boutique.

What's your ideal suit?
A 3P suit in striped flannel with a fairly wide notch.

Your favorite color?
Blue!

Your weekend look?
I'm going to wear a navy blue safari jacket with a white t-shirt and a high-waisted taupe chino. To finish off the outfit, I'm wearing a pair of white sneakers!

An IG account that inspires you?
@chad_park & @bntailor!