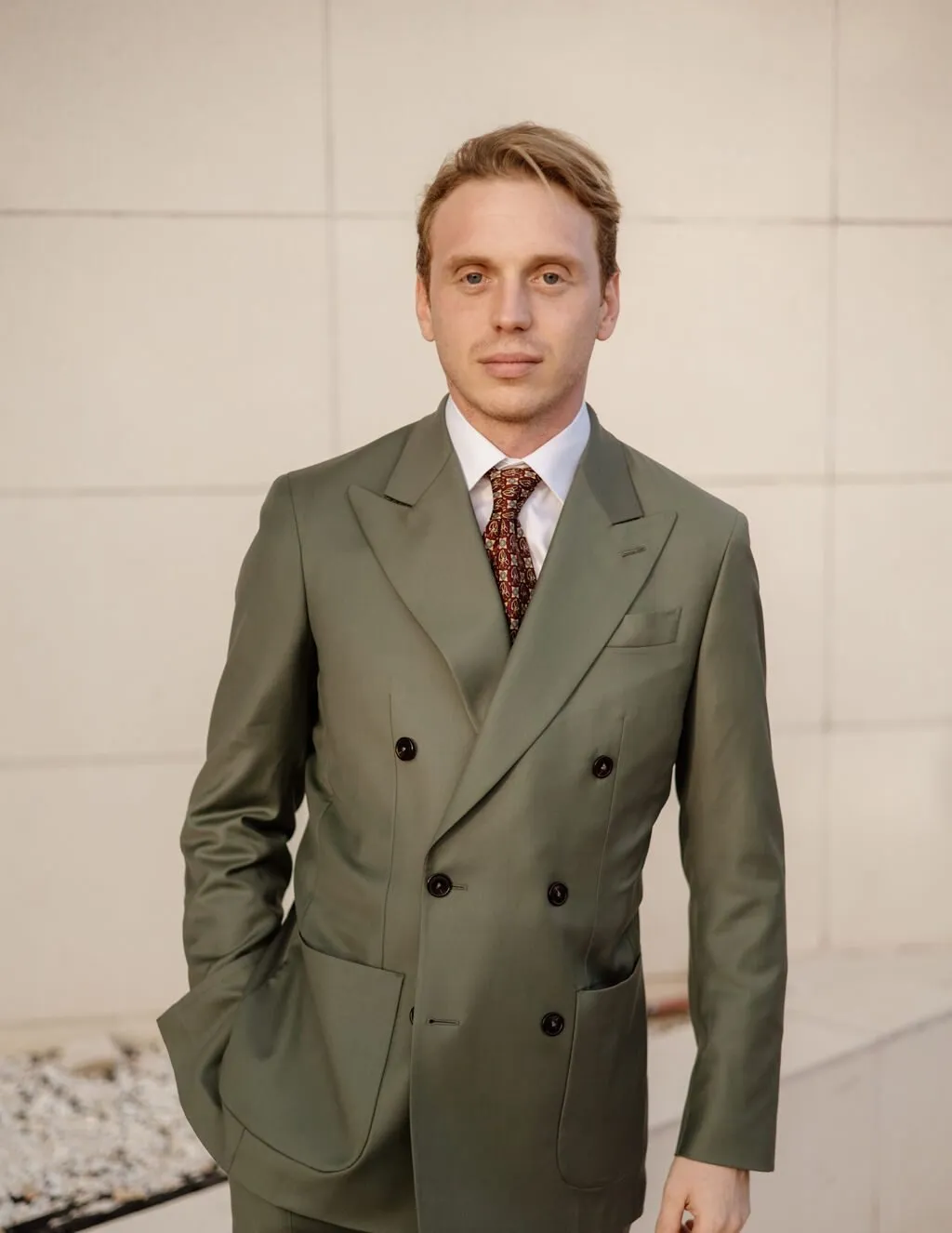 Maxime
Who are you?
Bridoux Maxime, partner and Dijon showroom advisor
Your Ideal Suit?
It's hard to name just one, as the possibilities are so vast.
But to choose, a double-breasted suit with wide notches and high-waisted gurkha pants,
double darts, and a pair of tassel loafers.
What's your favorite color?
Blue and green.
Your weekend look?
I'm so comfortable in it, I'll always wear a suit haha.
An IG account that inspires you?
@Parisian_gentleman This person's personality and passion for the art of masculine elegance
can quickly get you hooked.