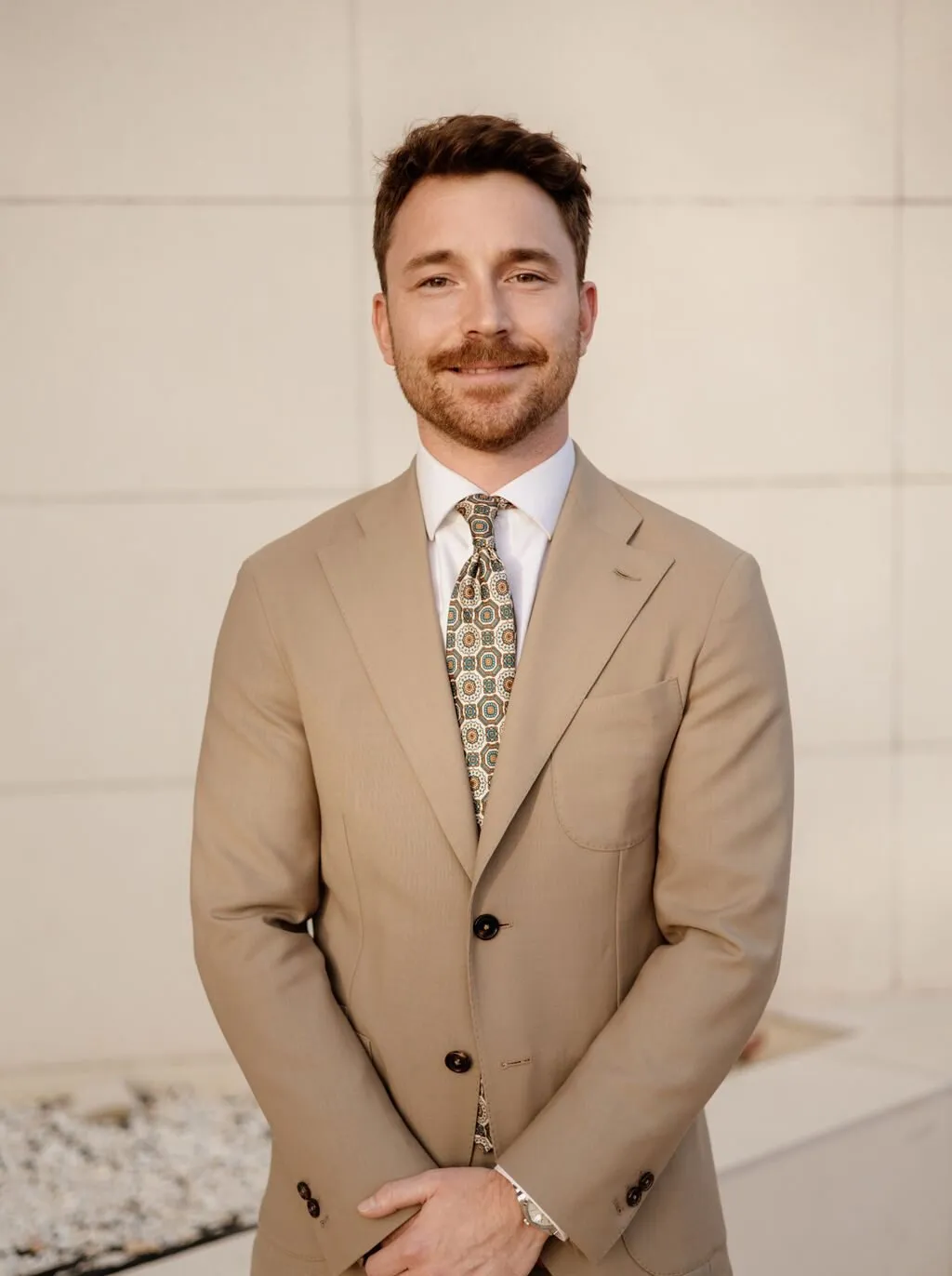 Nathan
Who are you?
Nathan, partner & advisor to the Clermont-Ferrand boutique.

What's your ideal outfit?
For winter, a nice thick grey flannel with a double-breasted jacket, high-waisted pants and Chelsea boots. For summer, a mismatched suit with a straight seersucker jacket, off-white pants and tassel loafers.

Your favorite color?
All shades of brown!

Your weekend look?
Blue denim shirt / work jacket / high-waisted pants / converse.

An IG account that inspires you?
@leonida!