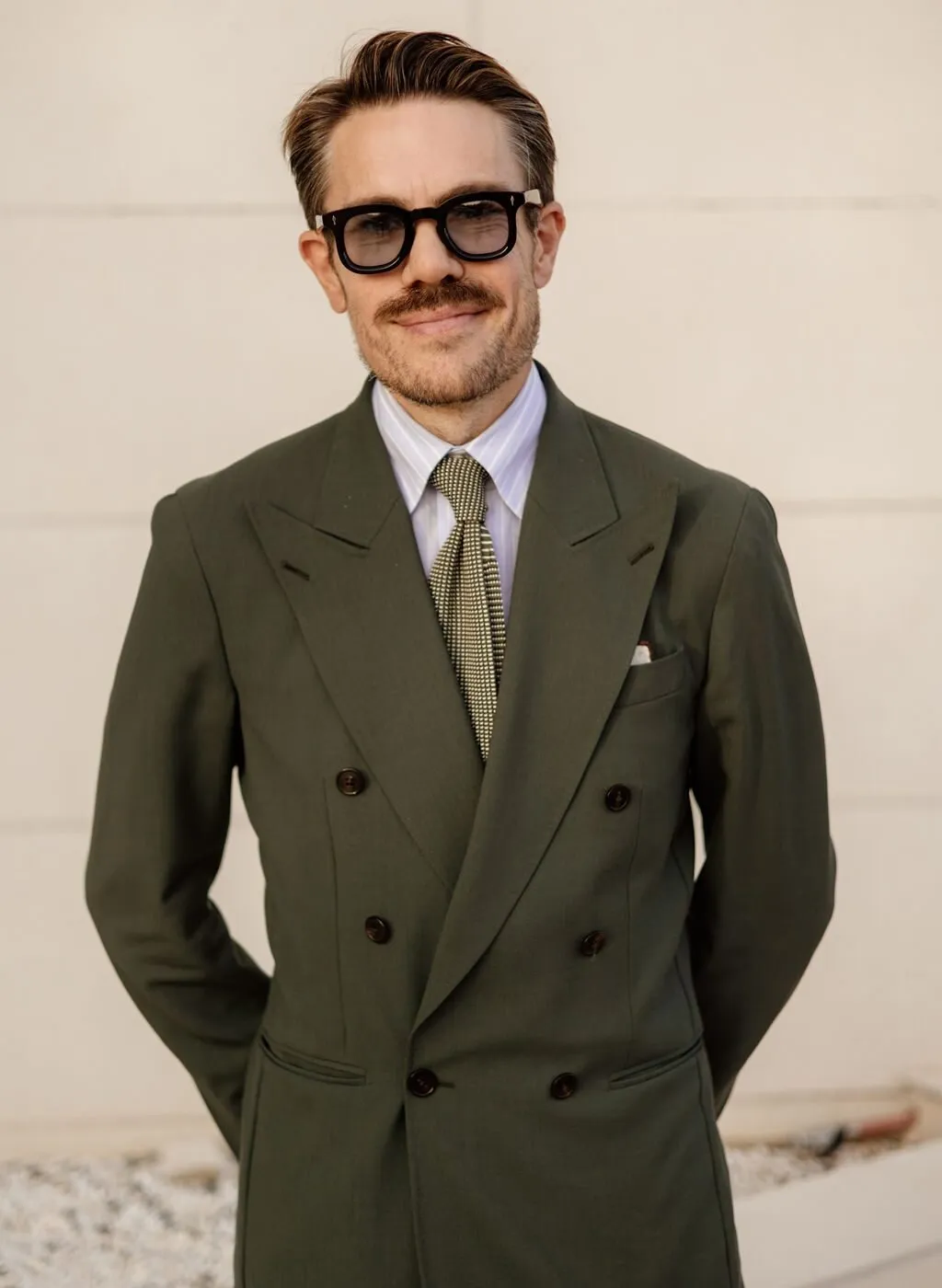 Romain
Who are you?
Romain, associate - Showroom Blandin & Delloye - Le Mans.

What's your ideal suit?
Without hesitation, a double-breasted suit, no matter what the buttoning, 4x2, 6x1, as long as it's doppio petto!

Your favorite color?
Green, and that's a good thing because at Blandin & Delloye, this color is part of us and sets the tone in our showrooms.

Your weekend look?
I like to wear the Gurkha, and if it's not a Gurkha, the pants should be high-waisted and double-pegged. Paired with a colored sweater or polo. Vintage Swatch on the wrist. NB 327 on my feet, I assume my associations.

An IG account that inspires you?
For clothing, @bntailor & @chad_park_ are my inspiration for the style, cut and energy of bespoke suits. I'm also very attached to haute horlogerie accounts for inspiration. A man's watch is often consistent with his outfit.