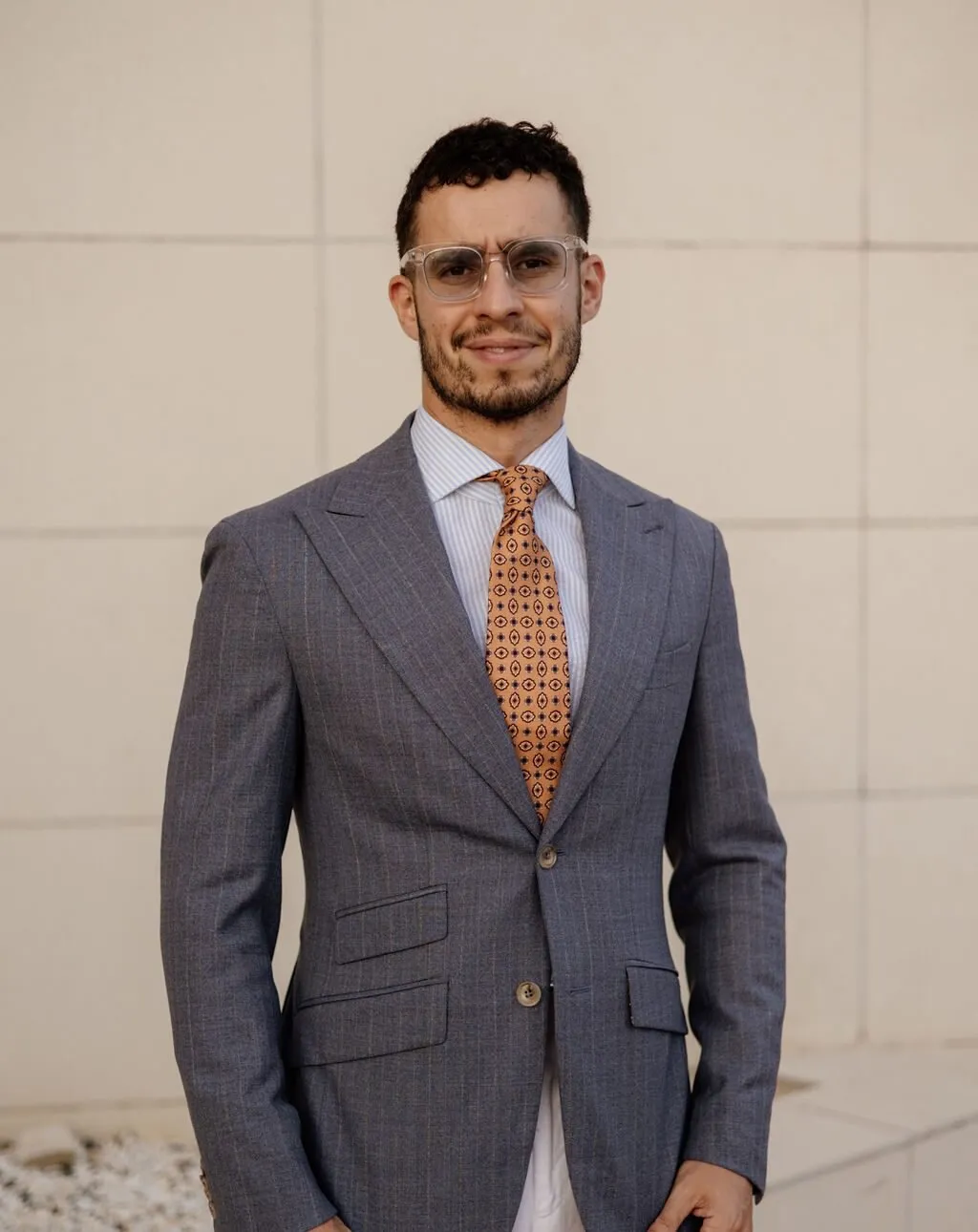 Thomas
Who are you?
Thomas, associate of the Nantes boutique.

What's your ideal suit?
For summer, a light green wool, linen and silk suit from Loro Piana in the Mare collection.

Your favorite color?
I'm not going to be original, but I'd say green!

Your weekend look?
My weekend look? Beige cotton pants with two pegs, a white T-shirt, a khaki velvet jacket and a pair of white sneakers.

An IG account that inspires you?
@nicke.nystrom!