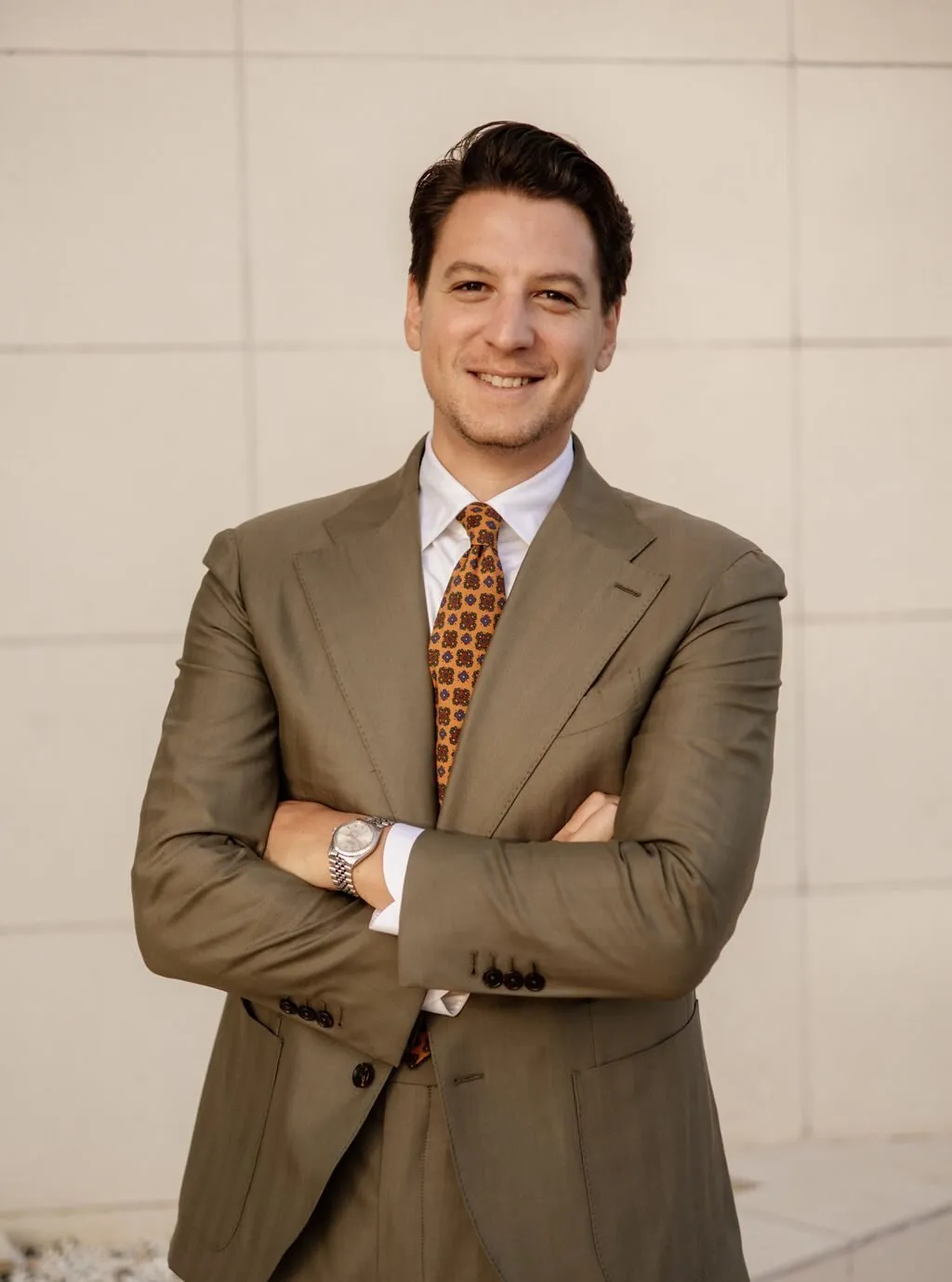 Eliot
Who are you?
Boudesseul Eliot, associate from Paris 2ème.

Your ideal suit?
My 2-piece, Tonik wool anthracite white chalk stripes by Maison DORMEUIL in spalla camicia Neapolitan shoulders, sharp notch with topstitching. High-waisted Ghurka double-breasted pants with a neat 5cm cuff!

Your favorite color?
Navy blue.

Your weekend look?
A taupe velvet Saharienne from Brisbane Moss, an eco-friendly white Arte t-shirt, a Maison Lafargue belt in matt black calf leather, tailored navy Candiani jeans, not forgetting a limited edition New Balance 2002R in taupe or 550 sea salt macadamia.

An IG account that inspires you?
@aimeleondore!