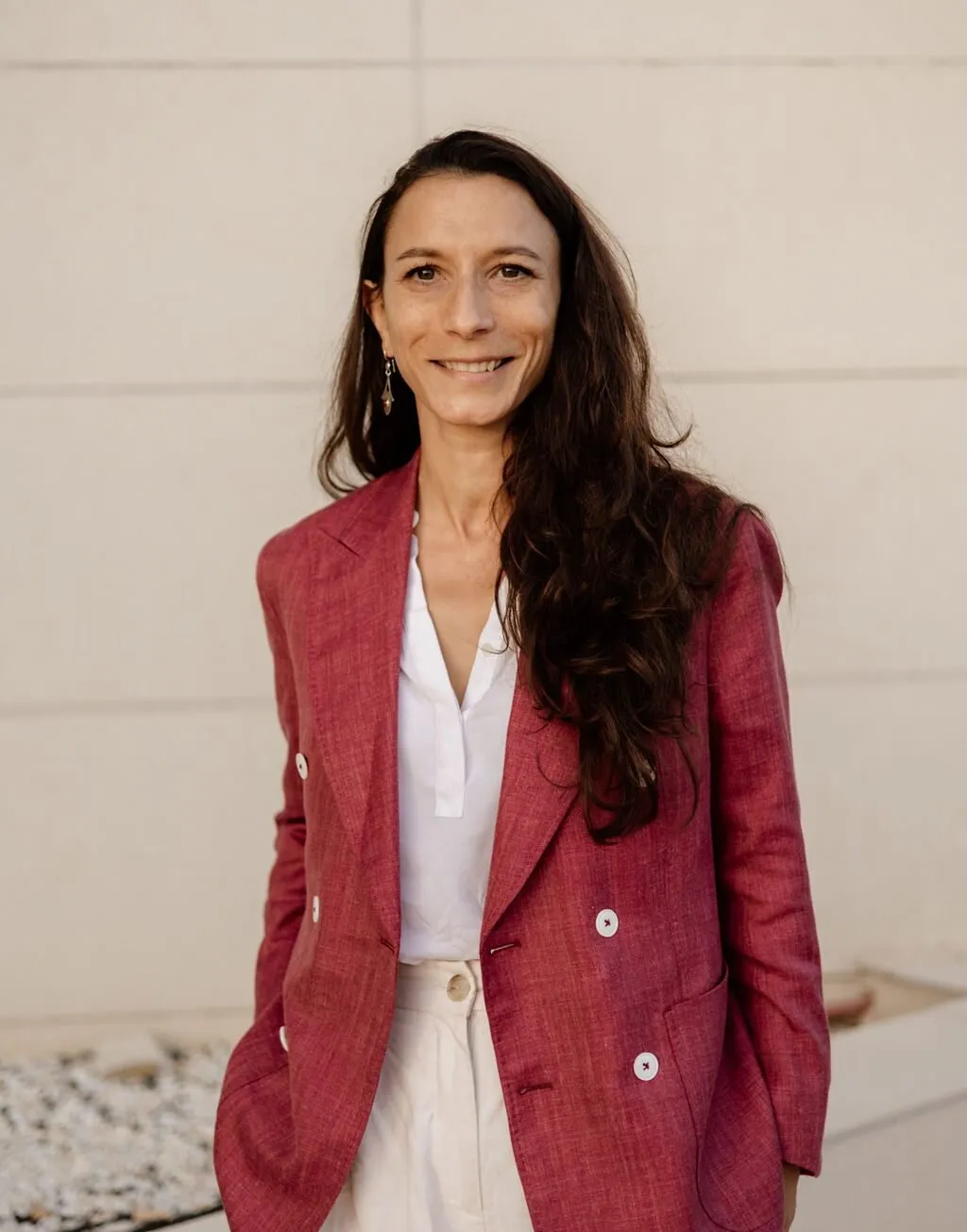 Elodie
Who are you?
Elodie, in charge of the Paris showroom in the 17th arrondissement!

Your ideal suit?
My navy blue double-breasted, open or closed, depending on my mood!

Your weekend look?
My boyfriend jeans with a blouse or shirt, a blazer with boots or sneakers.

Your favorite color?
Dark green.

An IG account that inspires you?
@gormleyandgamble!