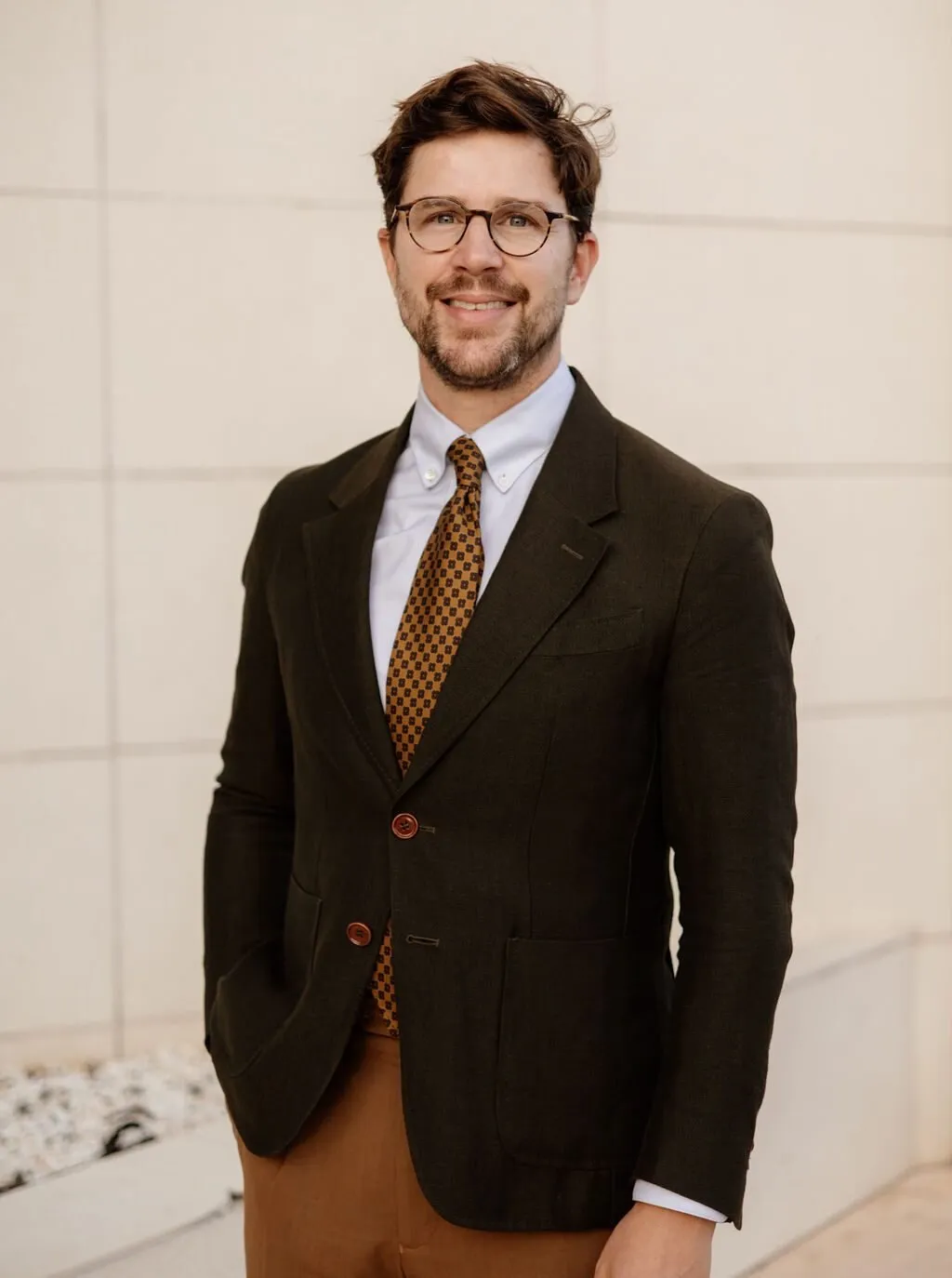 Karim
Who are you?
Karim, manager of the Lille boutique.

Your ideal suit?
A mismatch: khaki jacket, beige pants: high-waisted with darts, denim shirt and tassel loafers!

Your weekend look?
An unstructured camel jacket, Oxford shirt, light jeans, burgundy Michael paraboots and green socks!

Your favorite color?
Green in all its versions, in clothing, art and decoration!

An IG account that inspires you?
@drakesdiary. I love her less formal, superbly thought-out looks. The matching of colors and materials really inspires me!