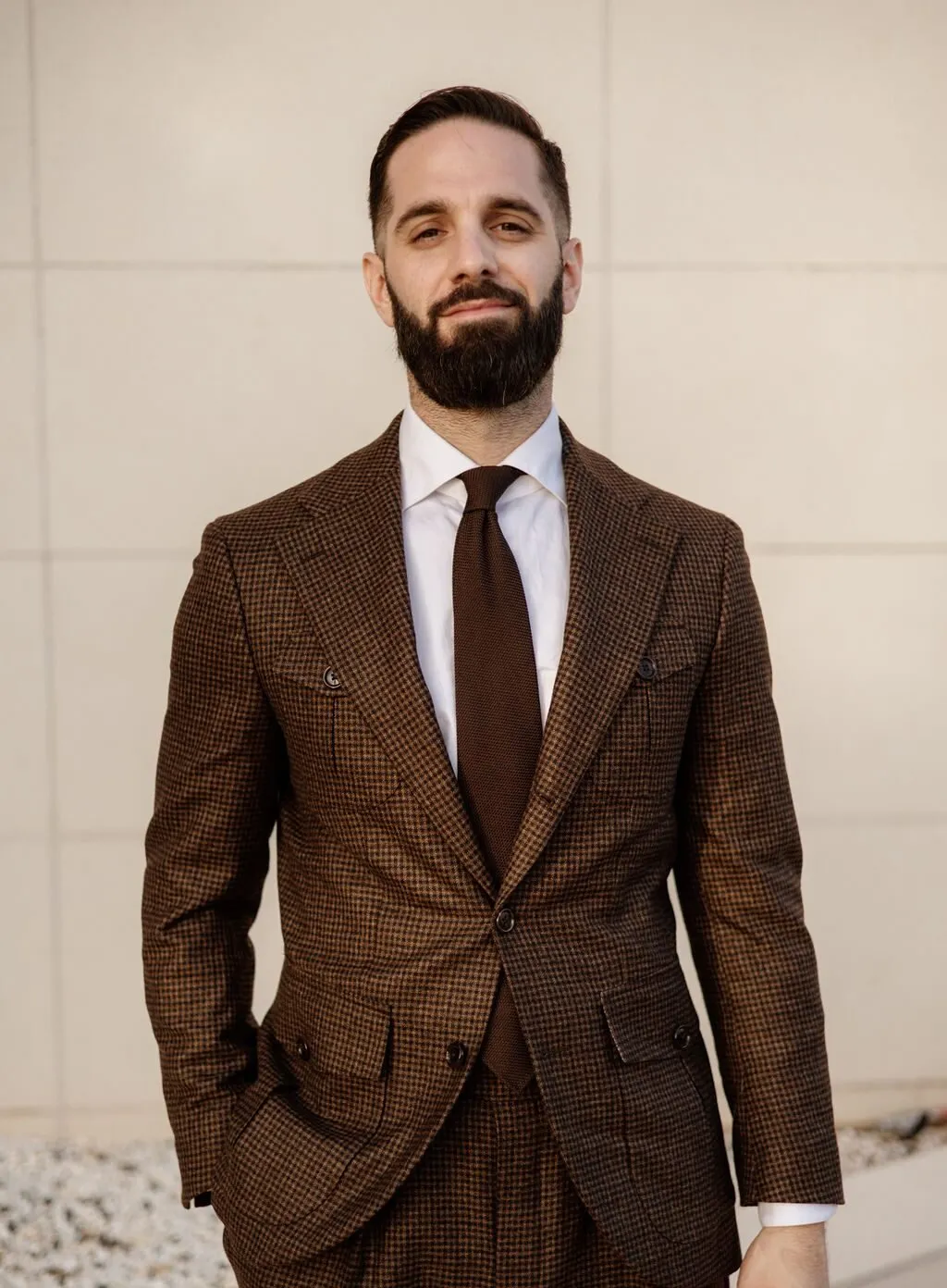 Gauthier
Who are you?
Gauthier, partner in Nantes, Montreal and Ottawa!

Your ideal suit?
Double-breasted suit with bold stripes to elongate the silhouette, Neapolitan shoulders, sharp notch to emphasize the build and double monk shoes!

Your favorite color?
Pale pink!

Your weekend look?
Off-white high-waisted chino with clip, ivory/beige tee, army green linen jacket and army green suede loafers.

An IG account that inspires you?
@carlos_domord!