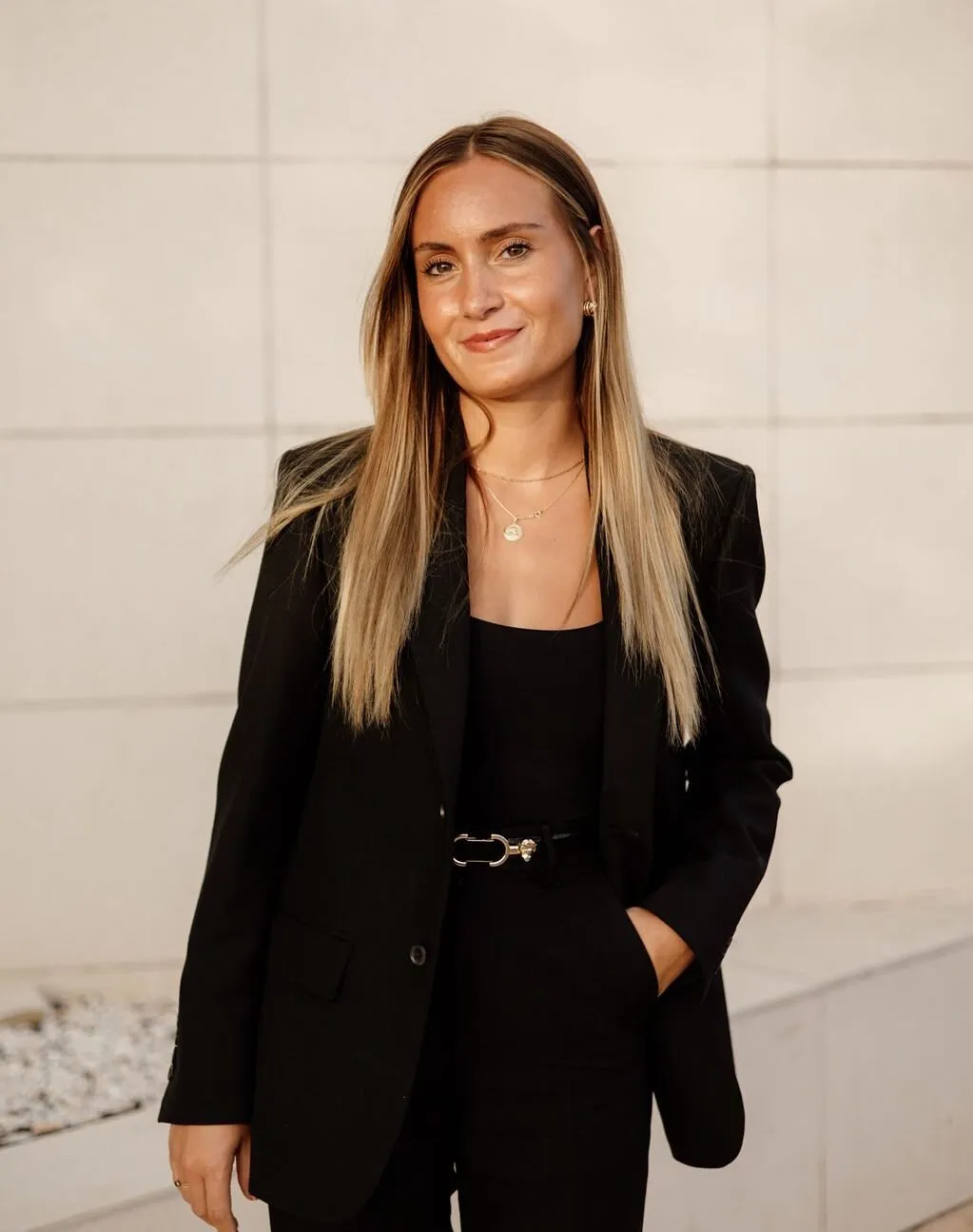 Maëlle
Who are you?
Maëlle, associate of the Reims boutique.

What's your ideal outfit?
A black suit, slightly oversized in the jacket to break up the strictness of the suit, accessorized with a pretty belt and jewelry.

Your favorite color?
Timeless black.

Your weekend look?
An oversized sky-blue shirt with white linen pants and a pair of sandals or loafers.

An IG account that inspires you?
@thedecklondon_ and @carla_ginola!