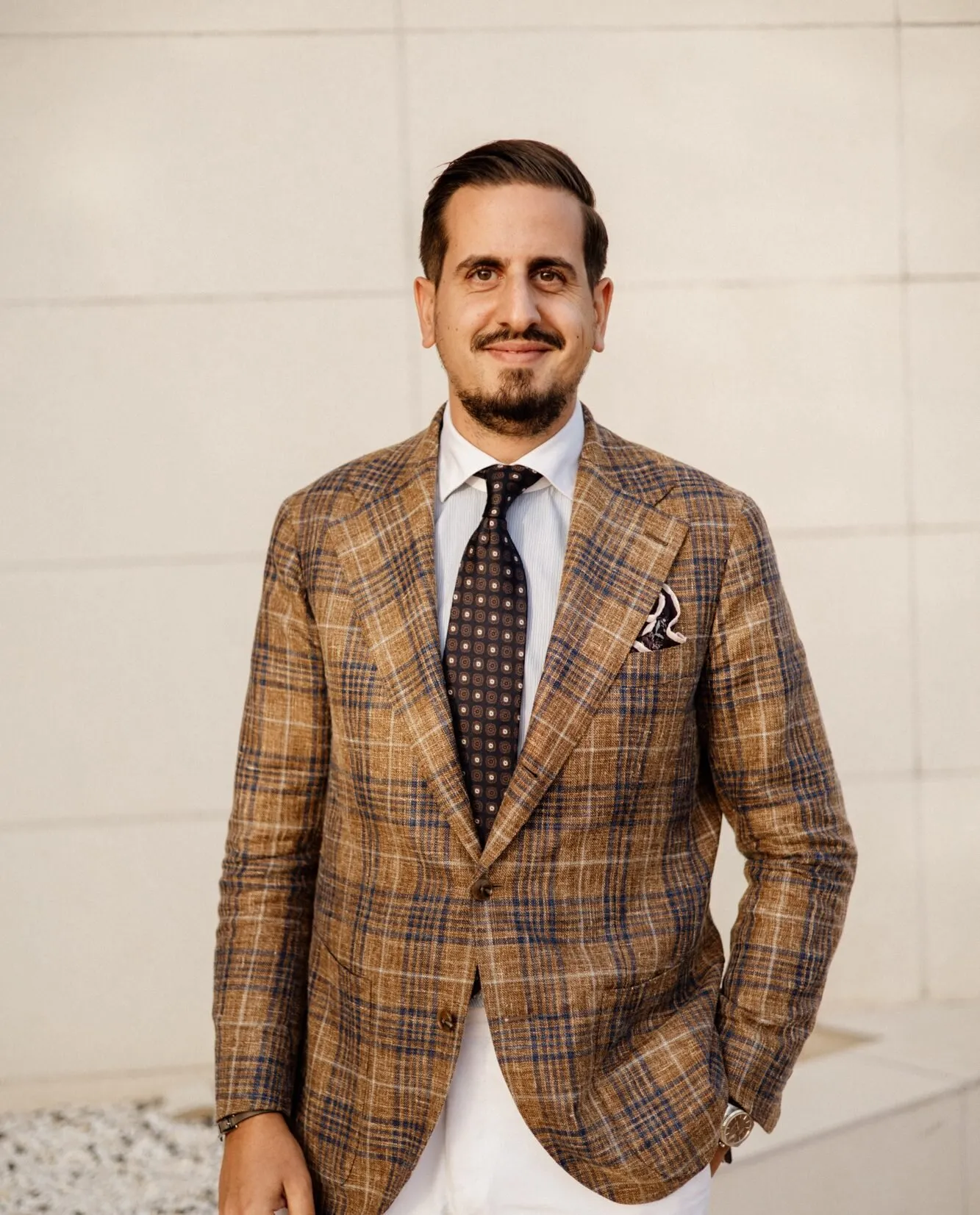 Edwin
Who are you?
Edwin Uzan, partner at the Bordeaux boutique!
Your ideal suit?
Beige suit, wool linen silk, Mare binding from Loro Piana, high-waisted pants, jacket with patch pockets.
Your favorite color?
Blue and all shades of beige/camel/brown.
Your weekend look?
Blue wool linen silk jacket, light blue striped shirt, white chino, white sneakers.
An IG account that inspires you?
@elrincondecaballeros!