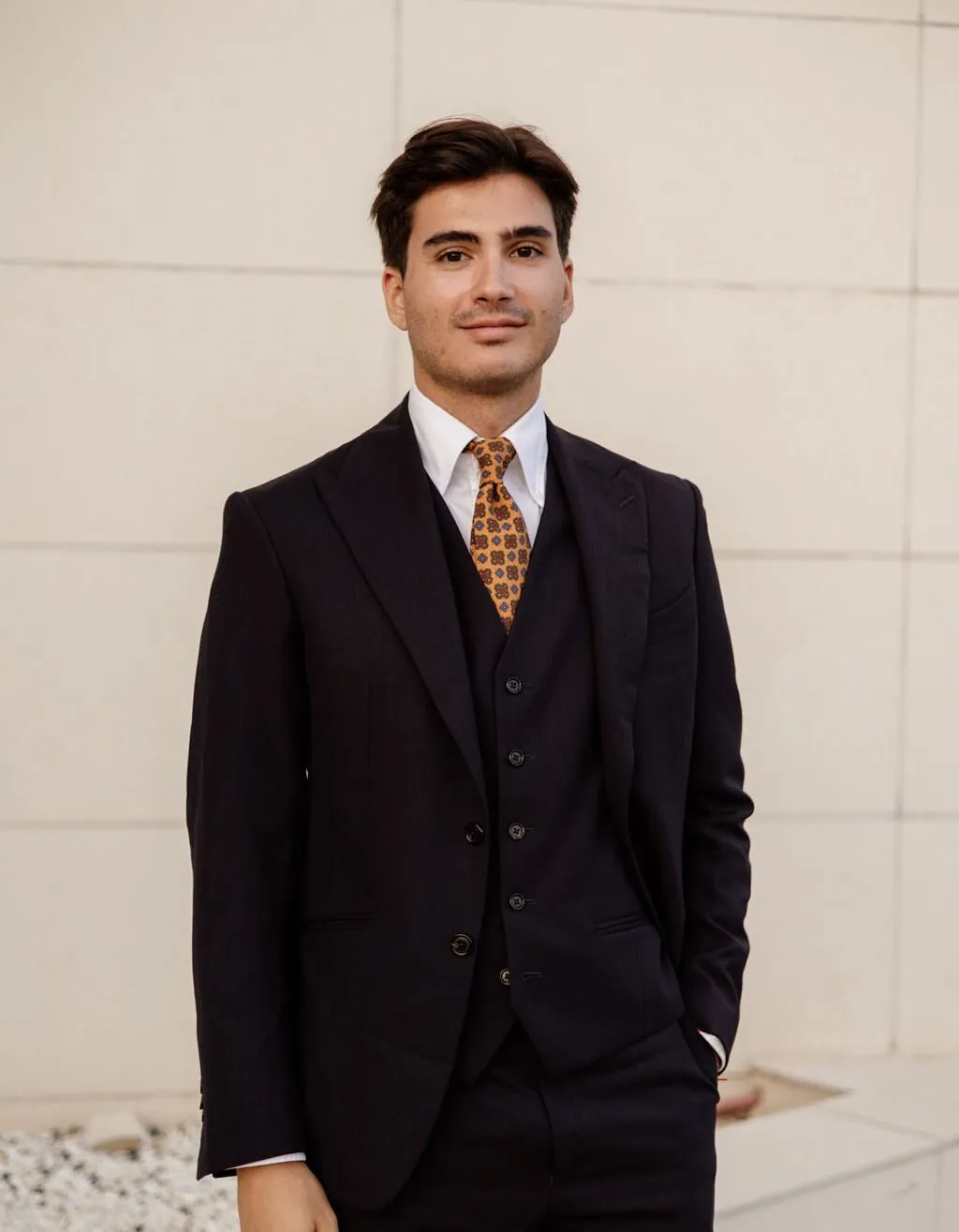 Who are you?
My name is Ivan (Ivan LBV on YouTube) and I'm a partner in the newly-opened boutique in Caen.

What's your ideal suit?
A navy double-breasted suit, in a wool linen and silk blend. White shirt with a wide French collar, cufflinks and mother-of-pearl buttons. For shoes, double buckles!

What's your favorite color?
My favorite color is, if not original, blue. I think it suits me. Half my suits are blue!
blue!

Your weekend look?
As much as I love wearing double-breasted suits, at weekends I like to do the opposite. I'm often wearing cotton and linen shorts and a hoodie, which is more comfortable for going to flea markets to unearth nuggets for the boutique and also for editing future YouTube videos!

What IG account inspires you?
The Instagram account that inspires me the most is @lenn.castillo's. He has a way of wearing suits that I adore: it's always simple, well-balanced and unpretentious, surgical.